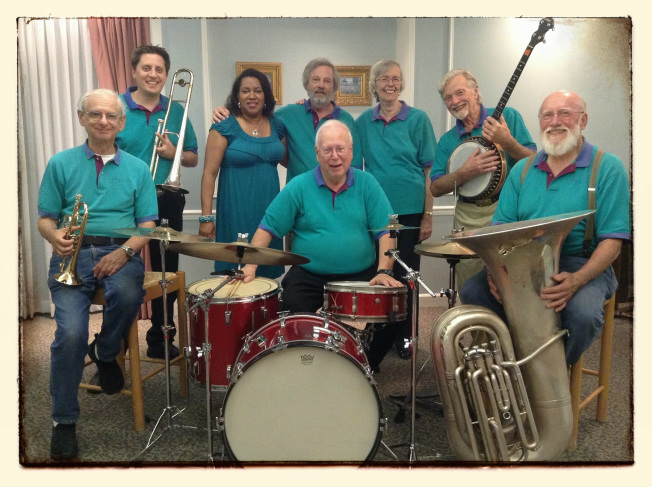 The Village Jazz Band has been entertaining residents of the Washington, D.C. metro region since 1982. Here is a group photo, ca. Sept., 2013.

From left to right: Norm Berk (cornet, and leader of the band), Josh Frayer (trombone), Lori Lopez (vocals), Ric Okin (drums), Doug Smink (clarinet),
Eleanor Hetrick (piano), Barry Davis (banjo), and Merle Biggin (tuba).

Contact us at